Marine Corps Veteran owned and operated since 1999.

For over 20 Years, Pacificom 3D Animation Studios have been delivering award-winning interactive presentations and 3D animations for web based marketing, television and films. Our clients include highly-respected firms like Conde Nast/Architectural Digest, Armstrong Industries, Holland Cruise Lines, Fluence Energy, City Center Las Vegas, Marriott Hotels, City of Dubai and custom builders and retail developers around the world. And we stand behind our work with an unconditional 100% money back guarantee. We've created thousands upon thousands of 3D images over the years bringing people's ideas to life. Our staff has over 100 years of combined experience in 3D from television and film to product development and design. You don't make it this long in business without having incredible quality, pricing and service. Our goal is to provide our clients with state-of-the art interactive media and photo-realistic animations and renderings. And we don't outsource to China and India. Our staff are experts with an average of 15 years in the industry.


Thank you for taking the time to visit our site. We would be honored to help you with your project. Please don't hesitate to call us and let us tell you why Pacificom is the right choice for your partner. References are available upon request.





Testimonials:

Bravo, superb, speechless. That's some trick to silence an Irishman!
Michael Heffernan Herberton Group

The animation continues to make great impressions. We had a chance to show it to the donor for whom the Children's garden is named, Rory Meyers, and she was absolutely transfixed, and very visibly moved. It is spectacular.
John P. Williams,ASLA Principal - MKW + Associates,LLC

Can't even think of the right words. AWESOME!
Augusto Herrera Graphic Insight, Inc.

All of the stuff you guys have sent today is completely mind-blowing, We're having Christmas over here. Way too cool for school.
Mark Simmons Ocean Embassy, Inc.

The rendering looks beautiful. Amazing work!
Anthony Parziale, LLA, ASLA Sr. Landscape Architect MKW + Associates, LLC

Gorgeous! Looks so awesome!
Elizabeth Ames A123 Systems Inc.

The work is amazing.
Matt Merrill Graphiq Studios

It looks amazing! Nice work...
Brett Bennett WARD+BLAKE ARCHITECTS

The animation went over TOO well with our Client!
Brent H. Lloyd ValleyCrestDesignGroup

The video is amazing!
Steven Dwyer Senior Associate HGA Architecture l Engineering l Planning

Amazing work! Thanks!
Michael Heffernan Herberton Group, LLC

Very impressive rendering!
Andy Hammond Scenic Technical Director Axxis

We have a winner... Great!
Lynelle Heuschober IMD Graphics

I didn't expect anything less than great.
Liran Peterzil The Light Group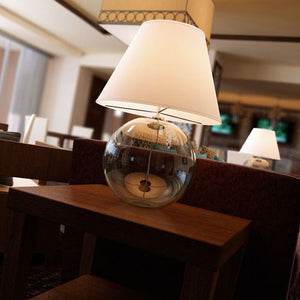 Is that real? We are always pushing ourselves to make customers ask that question. Nothing on our site is real. It is all computer generated 3D. If you can't tell the difference then we have done our job well. Our goal will be to make it as real as you want it to look. We create 3D Animations as well as 3D Renderings for all your marketing needs. Call us today for a free quote and let our 20 years of experience guide you as to the most cost-effective way to showcase your ideas.